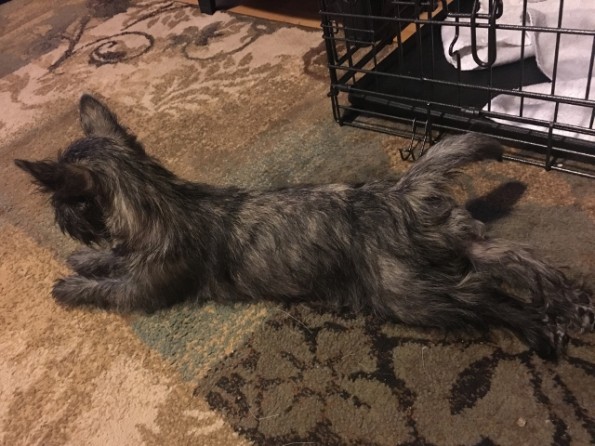 By Tina Reynolds of Stone Hill Training Center
While mom and dad were away, Robyn had the pleasure of staying with me. She settled herself right in learning the ropes and routines of the house. She had fun playing with another "guest puppy" in addition to showing she could hang with the big resident dogs too!
She spent most of her days having fun, playing with kids, dogs and the large quantity of snow! Snow was quite an adventure and snowballs are quite fun!
Robyn also had a chance to learn a little bit of agility training through fun puppy games!
Robyn is a bright , quick learner! Her enthusiasm for the game is wonderful.
Here's her first training session on Crate games- these games are not only great for agility, but help pups learn to enjoy time in their crate, and learn sit stays and impulse control!
Click here to see Robyn's crate games video!