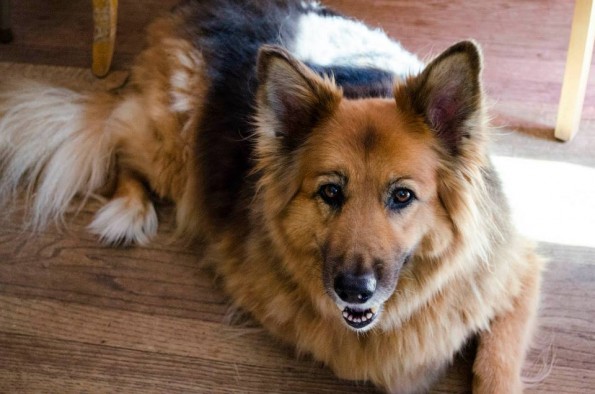 By Dr. Kim Cargill, DVM
In spite of my best efforts, I have yet to find a way to stop time. Aging is a reality we all must face and with this reality comes many changes. Our interests change. We have to change the way we eat and exercise. Then all of a sudden our routine physicals turn into needing our cholesterol levels checked and scheduling colonoscopies and mammograms… oy!
As a veterinarian, I have a unique perspective on how these changes affect our pets as well. Given that our pets age so much faster than us, I think sometimes it can become hard to accept. But I find that the best approach is to embrace the changes our pets are going through, and to do everything we can to support them as their needs change. This may mean more frequent physical exams and screening lab work so that problems can be caught early. The sooner an issue is addressed, the less likely it may have severe consequences. It may also mean managing their comfort more as arthritis or other discomfort progresses. It's amazing how much a little pain or discomfort (a pet that is slow to get up and down or climb up stairs) can affect our pet's quality of life.
Take a case I saw recently. Lady is an eleven year old German shepherd mix dog. Her owners brought her in last month because they were concerned that she was losing her quality of life due to her chronic arthritis pain and were considering euthanasia. Sometimes Lady would be down and not be able to get up at all. As we discussed their options, they decided to try pain management medication with Lady first to see if it would improve her life at home. After a few weeks her owners reported that while Lady is not 100%, she is playing more and whining less. No one knows how long this will last, but Lady now has more time with her family than she would have had they not taken the steps to address her discomfort.
Lady's case emphasizes the importance of discussing your pet's care with your veterinarian and working together to find ways to keep your aging pet happy and healthy for as long as possible. There are often times options even when we initially think there are none. I am sure Lady appreciates her owners' dedication to her well-being!